The official app for the 2022 ATS International Conference is now available!
ATS 2022 is the official mobile application for the American Thoracic Society's 2022 International Conference, May 13 to 18, in San Francisco, CA. The ATS Conference offers the latest in pulmonary, critical care and sleep medicine to physicians, scientists and allied health care professionals.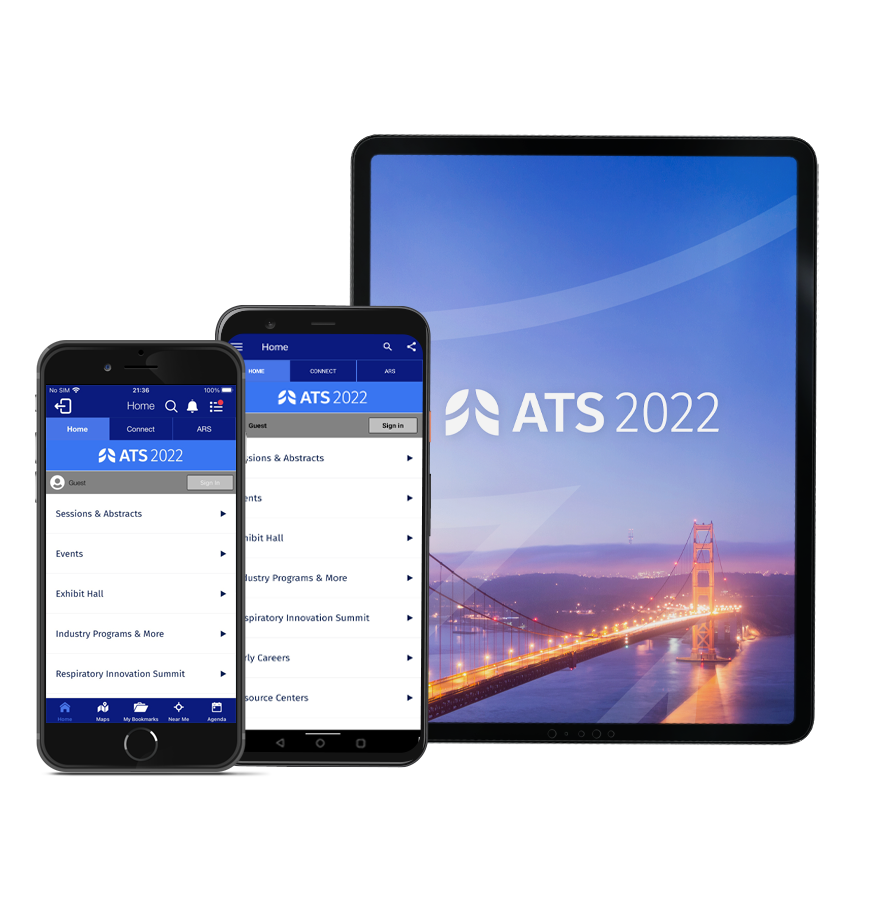 This easy-to-use app allows you to:
• Create real-time personalized schedules and review detailed conference information
• Search scientific sessions by day, speaker, format or specialty track
• Search scientific abstracts, case reports and late breaking abstracts by day, authors or format.
• Search for exhibiting companies, view the Exhibit Hall layout, and navigate the Moscone Convention Center
This app can be used offline when an Internet connection is not available.
The American Thoracic Society is the world's leading medical association dedicated to advancing clinical and scientific understanding of pulmonary diseases, critical illness and sleep-related breathing disorders.